遮阳 产品具有折叠式、扇形式等多种形状,常用于家居和酒店等高档娱乐休闲场所的装饰,它能够营造更为温馨的效果,深受大众的喜爱。 Roman shade products have a variety of shapes, such as folding, fan, and are often used in the decoration of high-end entertainment and leisure places such as homes and hotels. It can create a more warm effect and is popular with the public. In this article, Rambo Sunshade will briefly introduce the method of measuring the size of Roman blinds through the illustration.
How to measure Roman blinds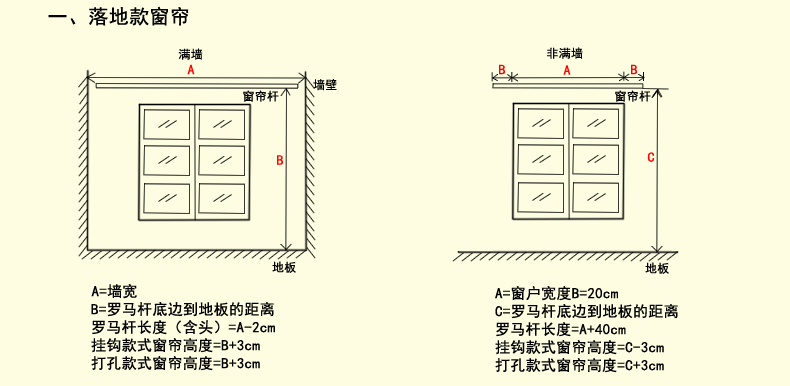 Roman curtain installation precautions
Generally, the Roman pole is installed in the middle position of the ceiling and the upper edge of the window (if the curtains are full of walls, the installation position can be raised appropriately). Tracks are mounted on the ceiling or on the top of a curtain box. Generally, the curtain is double the width of the Roman rod, so the fold effect is more beautiful.