一个拓展产品,多应用于酒店,高档住宅的卧室,办公室的落地窗等场合。 Electric soft curtain is an extended product of electric roller blind , which is mostly used in hotels, high-end residential bedrooms, office floor-to-ceiling windows and other occasions. The fabric of the electric soft curtain is divided into two types: light-transmitting and light-shielding. The material is 100% polyester fiber cloth. The double-layered tulle structure on the surface and the back. . 遮阳 、防静电、防尘、防污和防霉变处理,能有效地抵御空气中的粉尘、湿气、溅物或指印,耐脏性能优。 The curtain is usually treated with special shading , anti-static, dust-proof, anti-fouling and anti-mold, which can effectively resist dust, moisture, splashes or fingerprints in the air, and has excellent dirt resistance.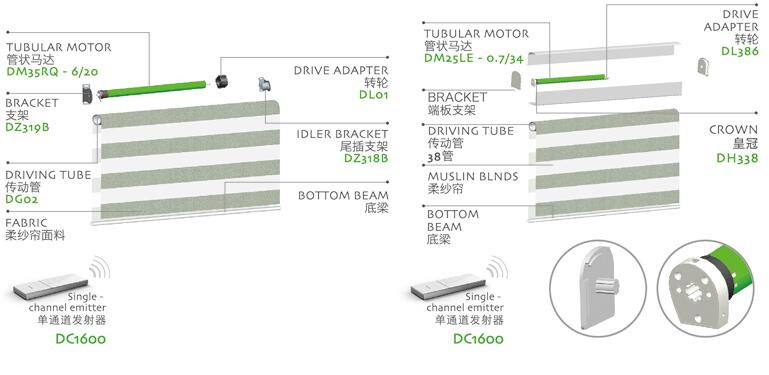 Schematic diagram of electric soft curtain
The motor of the electric soft curtain has a settable middle limit. The state where the intermediate position can be placed is the lowering of the curtain body. When the curtain body is in a vertical state, the light is blocked. Once the "on-off" button is pressed, the Where it is, it will automatically reach the shading state.